One of my favourite movies, American Psycho, portrays a serial killer who goes through a lengthy facial treatment each and every morning to revitalize himself. Upon searching Google for the list of products the main character uses, I came across an Amazon Guide that went to great detail on what exactly to purchase. I always wanted to try it out for myself to see what kind of benefits it would bring to one's face, so I went ahead and ordered all the items on the page. After two weeks of usage, I noticed a more vibrant appearance in my facial features. My skin felt less coarse and a few girls actually noticed the change. 🙂 The non-alcoholic after-shave sure does feel good too.
Anyway, here's the list of products for everyone's benefit. I revised the products and added the out of stock / missing ones with the appropriate substitutes.
Patrick Bateman: I live in the American Gardens building on West 81st street. My name is Patrick Bateman. I'm 27 years old. I believe in taking care of myself, and a balanced diet and a rigorous exercise routine. In the morning, if my face is a little puffy, I'll put on an ice pack while doing my stomach crunches. I can do a thousand now.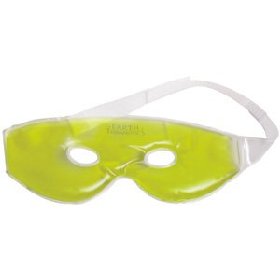 Fire & Ice Herbal Beauty Mask
Alternative: Cold/Hot Full Face Compress
After I remove the ice pack, I use a deep pore cleanser lotion.

Neutrogena Deep Clean Cream Cleanser, Oil Free – 7 oz
Alternatives: Clean & Clear Deep-Action Cream Cleanser 6.5 oz (184 g), Nivea Energizing Face Scrub for Men 4.4 oz.
In the shower, I use a water activated gel cleanser.

Neutrogena Body Wash for Clean, Clear Skin 8.5 fl oz (250 ml)
Alternatives: Dove Deep Moisture Body Wash, Two- 24 oz. Washes and One 8.45 fl oz Hand Wash and Pouf
Then a honey almond body scrub.

100 Percent Pure Organic Honey Almond Body Scrub (14 oz)
Alternative: Bellvita Honey / Almond Shower & Cream Bath and Shower Gel, 17 fluid ounces.
And on the face, an exfoliating gel scrub.
Nivea for Men Energizing Face Scrub, Normal Skin, 4.4 Ounces
Alternatives: Dove Gentle Exfoliating Foaming Facial Cleanser, 6.76-Ounce Tubes, Pond's Fresh Start Daily Exfoliating Cleanser 6.7oz.
Then apply an herb mint facial mask, which I leave on for 10 minutes while I prepare the rest of my routine.

Queen Helene Mint Julep Masque 12oz. Jar
I always use an aftershave lotion with little or no alcohol, because alcohol dries your face out and makes you look older.

Nivea for Men Sensitive After Shave Extra Soothing Balm, 3.3 Fluid Ounces
Then moisturizer…
American Crew After Shave Moisturizer 4.23 oz.
then an anti-aging eye balm…

Nivea Revitalizing Eye Cream Q10 0.5 oz.
Alternatives: Anthony Logistics Continuous Moisture Eye Cream (Anti-aging), Anthony Logistics for Men Eye Cream
followed by a final moisturizing protective lotion.

Nivea for Men Skin Essentials Protective Lotion, SPF 15, Normal to Dry Skin, 2.5 Fl Oz.
Alternatives: Gillette Complete SkinCare Protect Facial SPF 15 Moisturizer, 1.7 Ounce
There is an idea of a Patrick Bateman, some kind of abstraction, but there is no real me. Only an entity, something illusory. And though I can hide my cold gaze, and you can shake my hand and feel flesh gripping yours and maybe you can even sense our life styles are probably comparable, I simply am not there.